Cliff Villa
Westpunt, Curaçao
Celebrate Earth Week - Cliff Villa: Carbon-Neutral in Curaçao
Discover how Cliff Villa, a luxury villa on the coast of Curaçao, has implemented sustainable practices to protect the environment.
2022-04-18
In honor of Earth Day on Friday, we are highlighting some of our most eco-friendly villas across our portfolio. We're excited to kick the week off with
Cliff Villa
, a luxurious and secluded retreat on the small island of Curaçao that seamlessly blends sustainability with luxury. Discover how this carbon-neutral villa offers a relaxing escape – easy on you and the environment.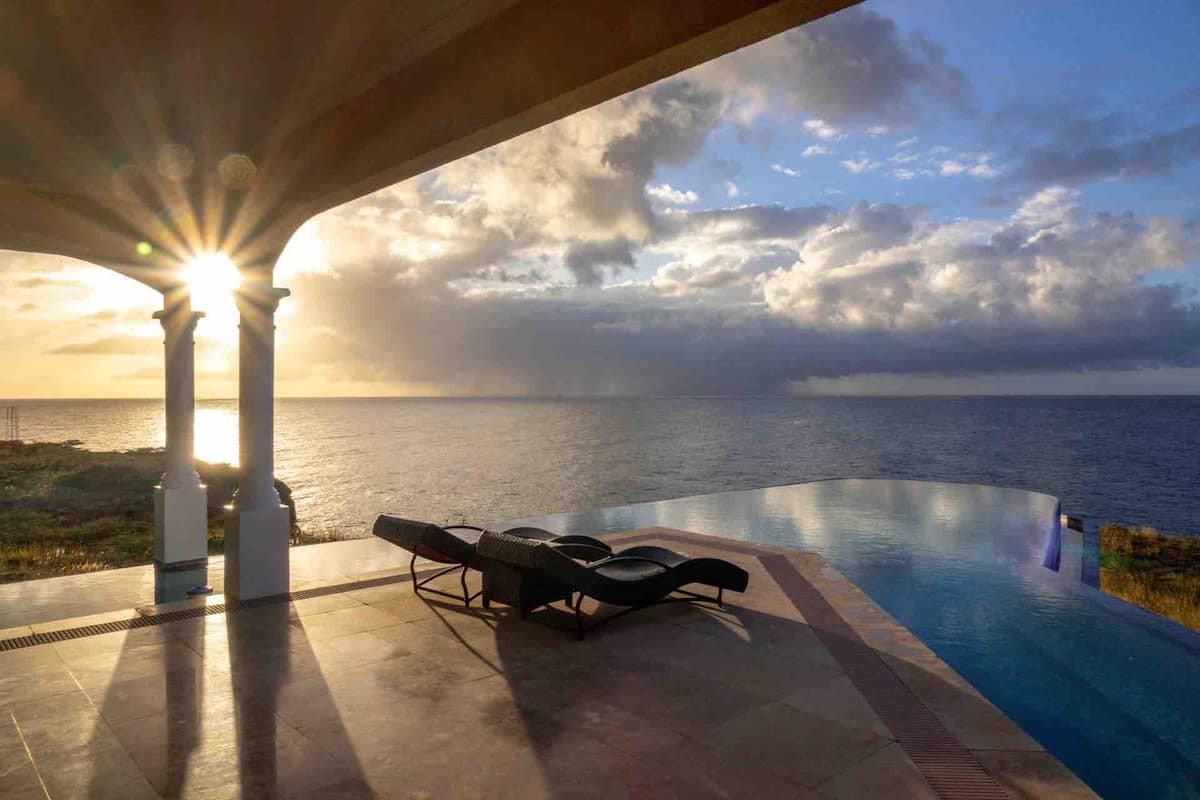 As its name suggests, Cliff Villa sits on a picturesque cliffside in Westpunt, the westernmost point of Curaçao. The villa is located within a gated 5-star community in an untouched conservation area, allowing you to feel at one with nature, from the surrounding grasslands to the uninterrupted, 360-degree ocean and mountain views. The villa itself is breathtaking, with spacious indoor-outdoor living spaces, four bedrooms with en-suites, and even underwater windows in the wraparound infinity pool. Most of all, the views are incomparable. However, the features that you don't see might be the most impressive of all.
Read on to discover how Cliff Villa has implemented steps to become carbon-neutral and sustainable, contributing to the protection of its precious landscape.
Water
•
The villa's flat roof and drainage pipes are used to collect rainwater and transfer it to a cistern under the house (over 17,000 gallons). This water is used for the pool and the garden.
• The garden is watered using efficient drip irrigation on an evening timer.
• Tap water is pumped from the sea and purified using an award-winning reverse osmosis process. While many large-scale desalination processes rely on fossil fuels, the villa's reverse osmosis unit uses renewable energy.
• Hot water for showers is heated using tankless solar panels on the roof.
Energy
• Energy for the villa is generated by silent wind and tidal turbines.
Waste
• Vegetable waste is composted.
• Fish waste is returned to the sea.
• Cliff Villa is working with The Coca-Cola Company to provide a recycling facility for glass, plastic, and paper recycling.
Like many desert island nations that depend on their ecosystems, Curaçao has worked hard to prioritize environmentally friendly practices, such as wind and solar energy. According to the Government of
Curaçao's
Sustainable Development Goals
, two environmental initiatives - Affordable Clean Energy and Life Below Water - rank among six priority global goals set by the United Nations.
Curaçao
has worked hard to implement energy-efficient practices while offsetting costs, and Cliff Villa is helping. Additionally, sustainable tourism, coral restoration efforts, and the designation of marine protected areas contribute to protecting the vital underwater world.
Cliff Villa does more than just look like an environmental oasis – it implements practices to protect its landscape and contribute to sustainability on the island. Its water, energy, and heating are all from the sea, wind, and sun. You may not know it, but you can enjoy luxury with zero guilt knowing that your villa is contributing to protecting natural resources.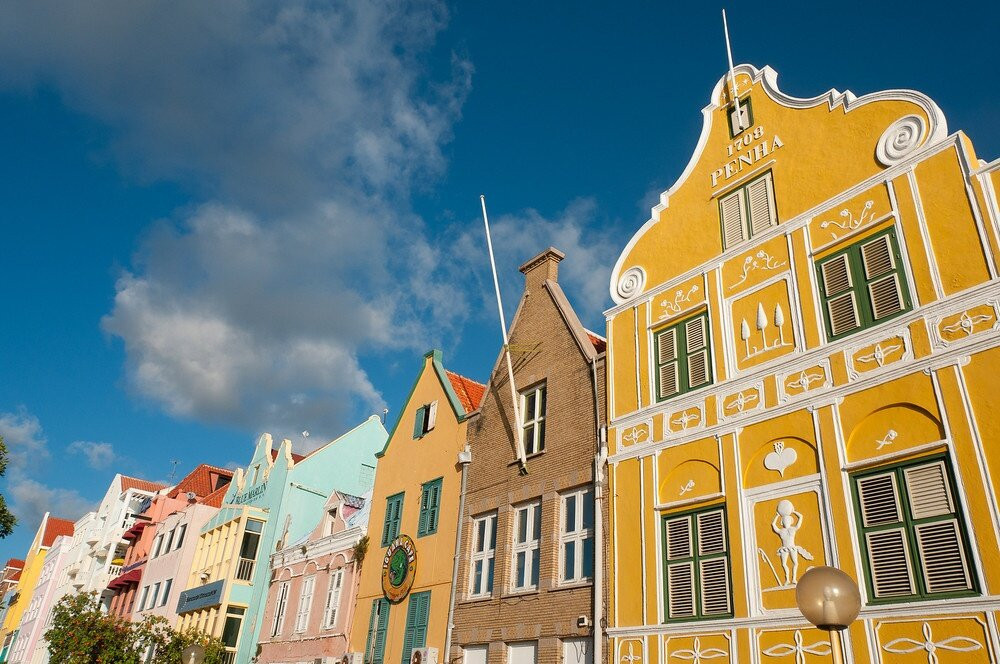 What else can you discover at Cliff Villa?
Take a day trip to Willemstad, the island's capital and World Heritage City. It is also called "Little Amsterdam" for its Dutch-style architecture and cobblestone streets.
Hike Christoffel Mountain, the island's highest peak and located within Christoffel National Park. Or, simply admire the views from your villa.
Set out along marked paths from the villa, finding hidden beaches and caves.
Watch for dolphins or whales from your villa.
Walk five minutes to a white, sandy beach and swim with turtles in the cove.
Walk ten minutes to buy local fishermen's daily catch of tuna, Mahi, barracuda, and lionfish.
Scuba dive shipwrecks, coral reefs, and rocky shorelines to spot sea turtles, moray eels, reef fish, and more.