Sundown on the Beach
Discovery Bay, Jamaica
The Best Family Villas in Jamaica
These private, family-friendly villas are great for reunions, large family groups, and simply unforgettable Caribbean beach vacations.
2023-01-30
Jamaica is one of the top family-friendly destinations in the Caribbean. The people are famously hospitable; the natural scenery is breathtaking; and with endless activities, it's no wonder why this island is a sought-after getaway for families of all sizes and ages. From family beach homes to neighboring properties perfect for family reunions, our luxury villas are built for spending time together without sacrificing privacy. With private pools, staff, game rooms, and more, your family's dream holiday awaits. Discover just a few of our top family-friendly villas, as selected by someone who knows them best: our On-Island Director.
Up to 9 Bedrooms / Up to 18 Bedrooms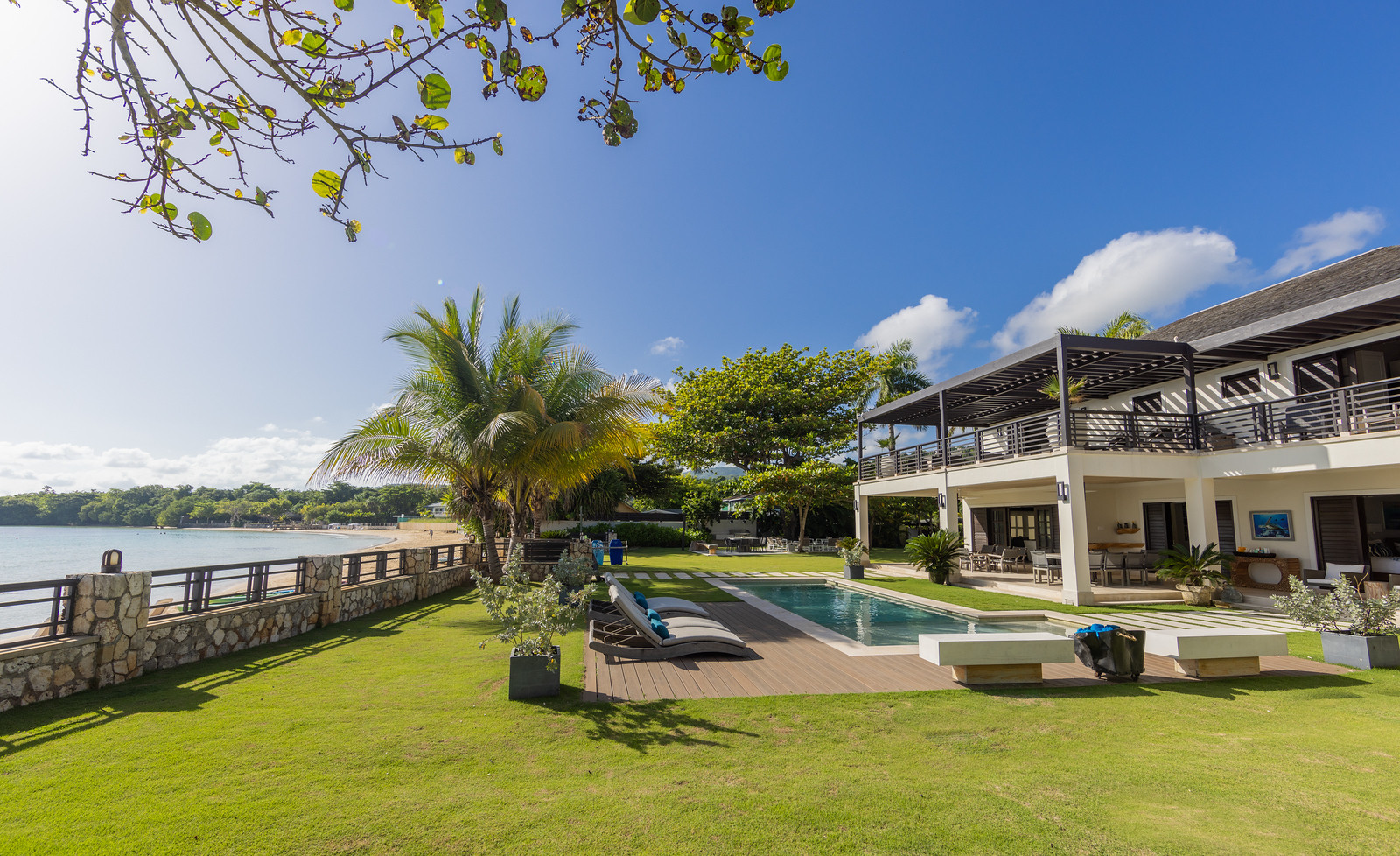 Sea Salt is one of the newest additions to our portfolio and boasts one of the island's best locations on Old Fort Bay Beach. A five-bedroom main villa sits beachfront, while two 2-bedroom cottages are set further back on the lush lawns - great for groups traveling together. The shallow entry private pool ensures easy access for young children and people with mobility challenges, allowing the entire family to enjoy spending time together. Sea Salt includes entertainment options for groups of all ages, including a private pickleball court, half basketball court, and children's play area, plus water activities like kayaks and snorkels. The villa is close to the activity of Ocho Rios, but with so much to do - and an expert staff to take care of every detail - you may not want to leave!
Up to 14 Bedrooms / Up to 28 Guests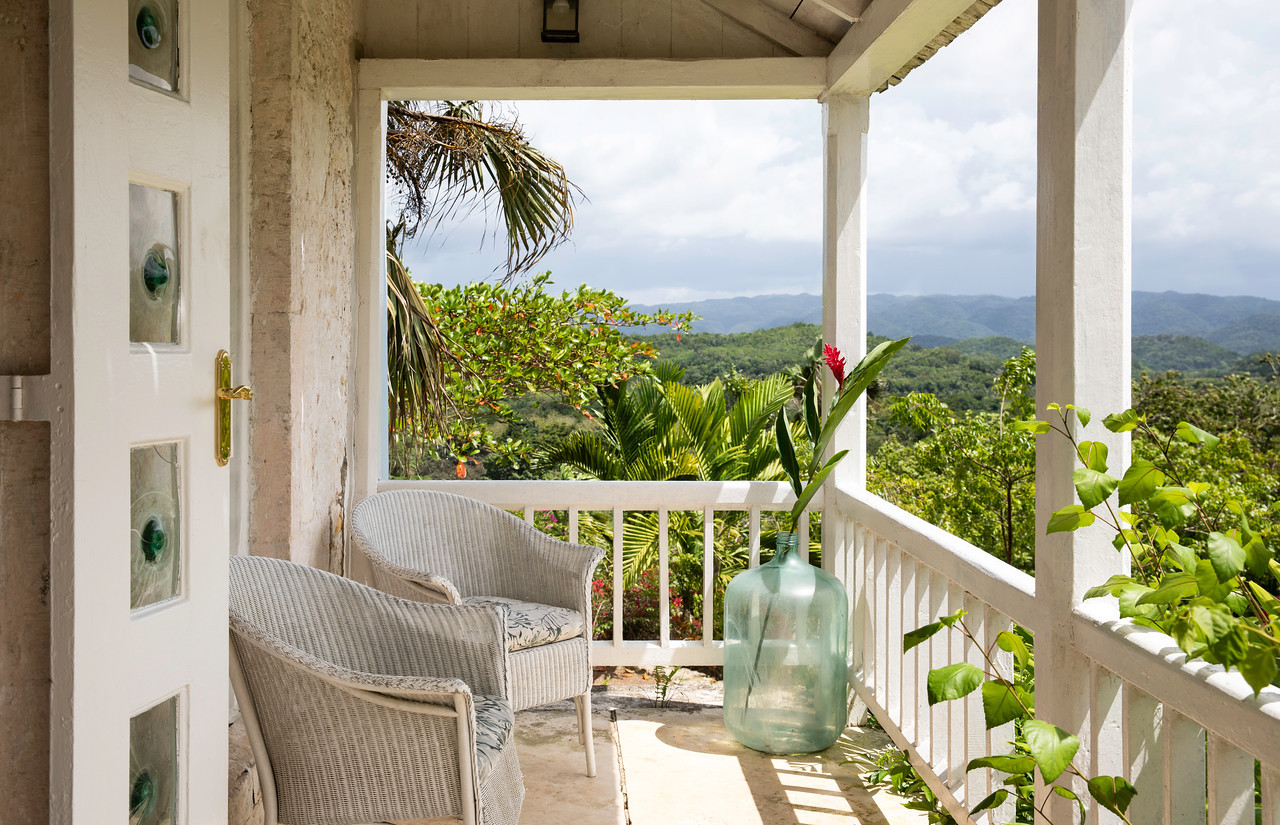 Set within the Queen of Spain Valley, a visit to Good Hope Villas is like stepping back in time to the slow-paced, authentic Jamaica of years ago. Surrounded by nature on a large private estate, the two villas provide plenty of privacy with shared spaces, like a private yoga deck, outdoor seating and dining terraces, and a close drive to the property's private beach and top golf courses. Families will enjoy connecting bedrooms, an outdoor movie projector to watch under the stars, and a host of activities to set out and explore the property, like river picnics and horseback riding.
Up to 7 Bedrooms, Up to 14 Guests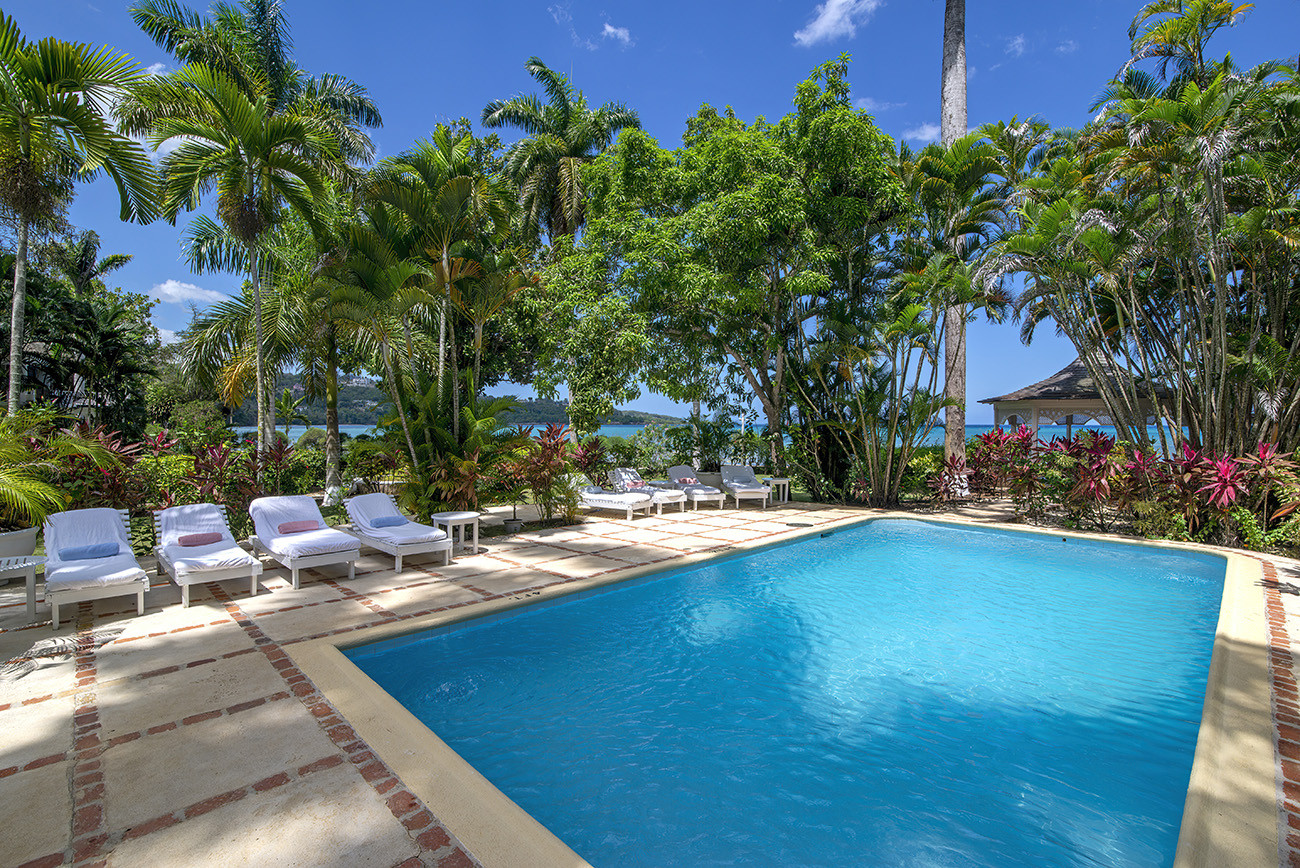 Tranquillity on the Beach is a favorite for family reunions. The 4-bedroom main villa and 3-bedroom cottage offer space for groups, with a shared private pool and a sandy beach just steps away. The villa includes kids' beach toys for hours of fun playing in the sand and kayaks to discover the offshore reef. And with access to a Tryall Club membership, everyone in the family can engage in their favorite activities, from golf to tennis and beyond. Tranquillity shares a tennis court, basketball court, and pickleball court with its neighbor, Serenity on the Beach. Large groups can rent Tranquillity, Serenity, and Noble House on the Beach for up to a 15-bedroom beachfront compound - ideal for sharing meals and memories together, with plenty of privacy.
Up to 9 Bedrooms / Up to 18 Guests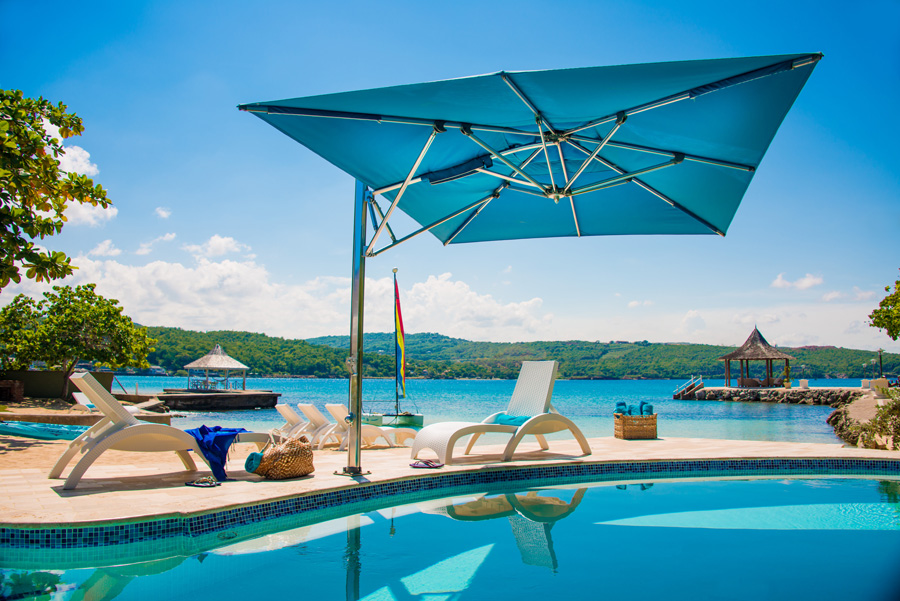 Sundown on the Beach is a welcoming home-away-from-home and a favorite for groups traveling with children. The property contains a 5-bedroom main villa and 4-bedroom guest house and sits on a private beach cove on one of the most beautiful bodies of water in Jamaica. With kayaks, paddleboards, snorkels, and a Hobie cat, families can spend all day on the water from the comfort of their villa. Two seaside gazebos provide an idyllic location for lunch, massages, and watching the sun go down over the sea. The villa comes with two cribs and highchairs, plus yard and board games for endless entertainment. And if your family is looking to explore Jamaica's highlights - from nature activities to exhilarating excursions - Ocho Rios is close by.
Are you ready to experience the ultimate family villa vacation in Jamaica? Start exploring here.