Top Food & Wine Experiences in Europe
Make your European villa escape even more exceptional with mouthwatering cuisine and dining experiences. From in-villa cooking classes to wine tastings and more, bring home a piece of your European adventure that you can recreate long after your vacation is over.
2022-09-20
From the rich pasta of Italy to the fresh seafood of Greece - and everything in between - Europe boasts some of the most delicious, and authentic, cuisine and wine in the world. Whether you're heading to a countryside villa or an ocean-view escape on the coast, discover just a few of our concierge team's top food and wine recommendations for your vacation.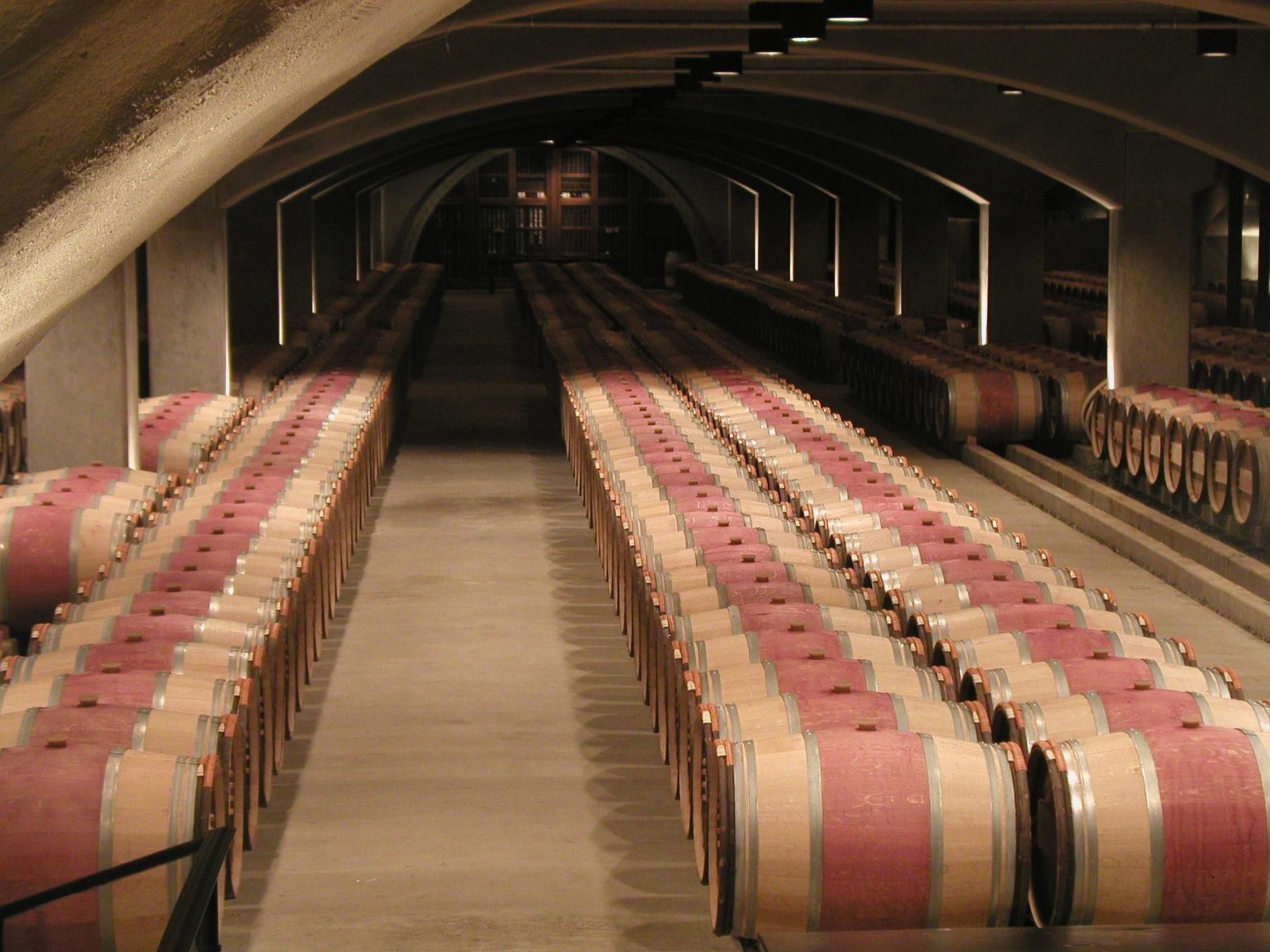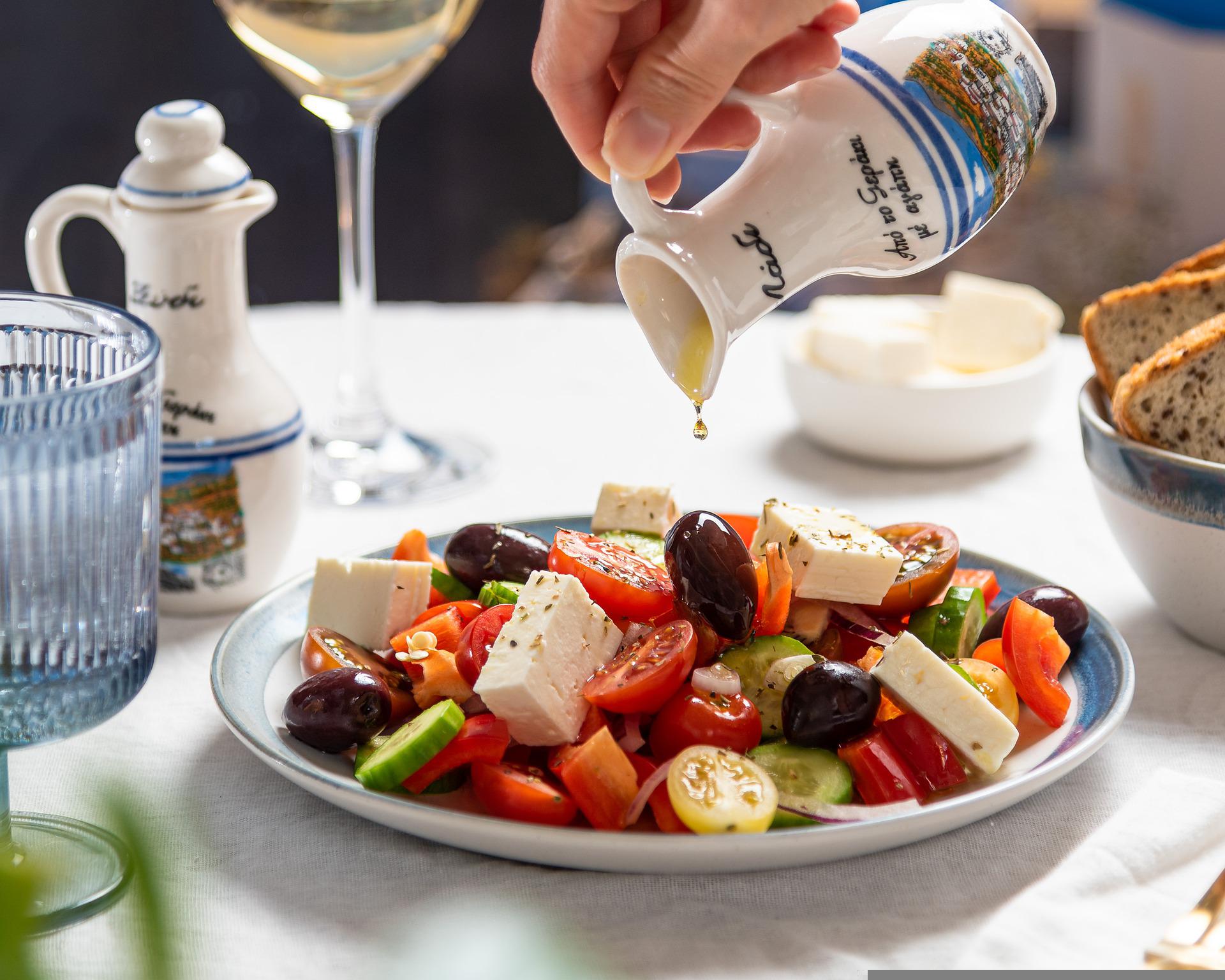 Tuscany, Italy
5 bed/4 bath, up to 9 guests in the heart of Chianti Classico
When one thinks of Tuscany, the image of endless, rolling vineyards fills the mind. It's no surprise that our concierge team's top recommendations involve wine tasting in one of the most renowned wine-producing regions in the world. Discover some ideas that our guests have loved the most:

Full-Day Chianti or Brunello Wine Tours: Your private guide will pick you up from your villa and take you to one of the area's many wineries to sample Tuscan wine and olive oils. You'll refuel with lunch in a charming medieval village before your next winery visit. After a full day of traversing the Tuscan countryside, you may stop at a castle, ceramic artisanal workshop, or beautiful Romanesque church before returning to your villa.
Wine Tour with Sightseeing: Perhaps you're eager to sample some of Tuscany's famous wine, but need to split your time with seeing some the area's incredible architecture and villages. One of our favorite tours starts in San Gimignano, a medieval urban center that is also a UNESCO World Heritage Site. Afterwards, you'll stop in a local Chianti winery to tour the cellars and vineyards and enjoy a tasting. After lunch at a local Tuscan eatery, you'll head to Siena to see the breathtaking Cathedral and Town Hall in the Piazza del Campo.
Antinori nel Chianti Classico Winery: Spend time at our concierge team's favorite winery, which has been producing wine for more than 600 years. Beyond the brilliant wines, the architecture is incredibly unique, mixing striking features with natural resources. Choose from 90-minute private tours to longer, extensive tours with lunch and wine pairings. But don't wait - reservations must be made 6-12 months in advance!
Provence, France
9 bed/8 bath, up to 14 guests at the beginning of the Alpilles National Park
Rivaling Tuscany in its incredible wine is the area of Provence. There are plenty of ways to take advantage of this destination's food and wine, from excursions to creating memories from the comfort of your villa.
Private Wine Tour: Your private guide will introduce you to the famous red wines of the Rhône Valley. You'll visit four of the leading wine estates in each of the Rhône cru wine villages: Gigondas, Rasteau, Vacqueyras, and Chateauneuf du Pape. You'll learn about the grape varieties, aging potential, terroir, and more - sampled with local cheeses, of course.
Domaine de Lansac Vineyard: Taste private fine wine and cheese at this winery that has been in the same family for generations. It's famous for its "Franc de Pied" in rosé and in red. Sample it for yourself while cleansing your palate with artisan bread and cheese.
Truffle Hunting: Meet a local truffler and his dog to search for "black gold" in the beautiful scenery of the Saumane region. You'll experience the excitement of uncovering your first truffle and, after a morning of hard work, you'll relax with a truffle tasting paired with wines.
E-Bike Tour & Tasting: Looking to work in some exercise while experiencing your beautiful surroundings? Head out with your private guide on an e-bike excursion through the countryside. You'll stop for lunch and, of course, some wine tasting.
Santorini, Greece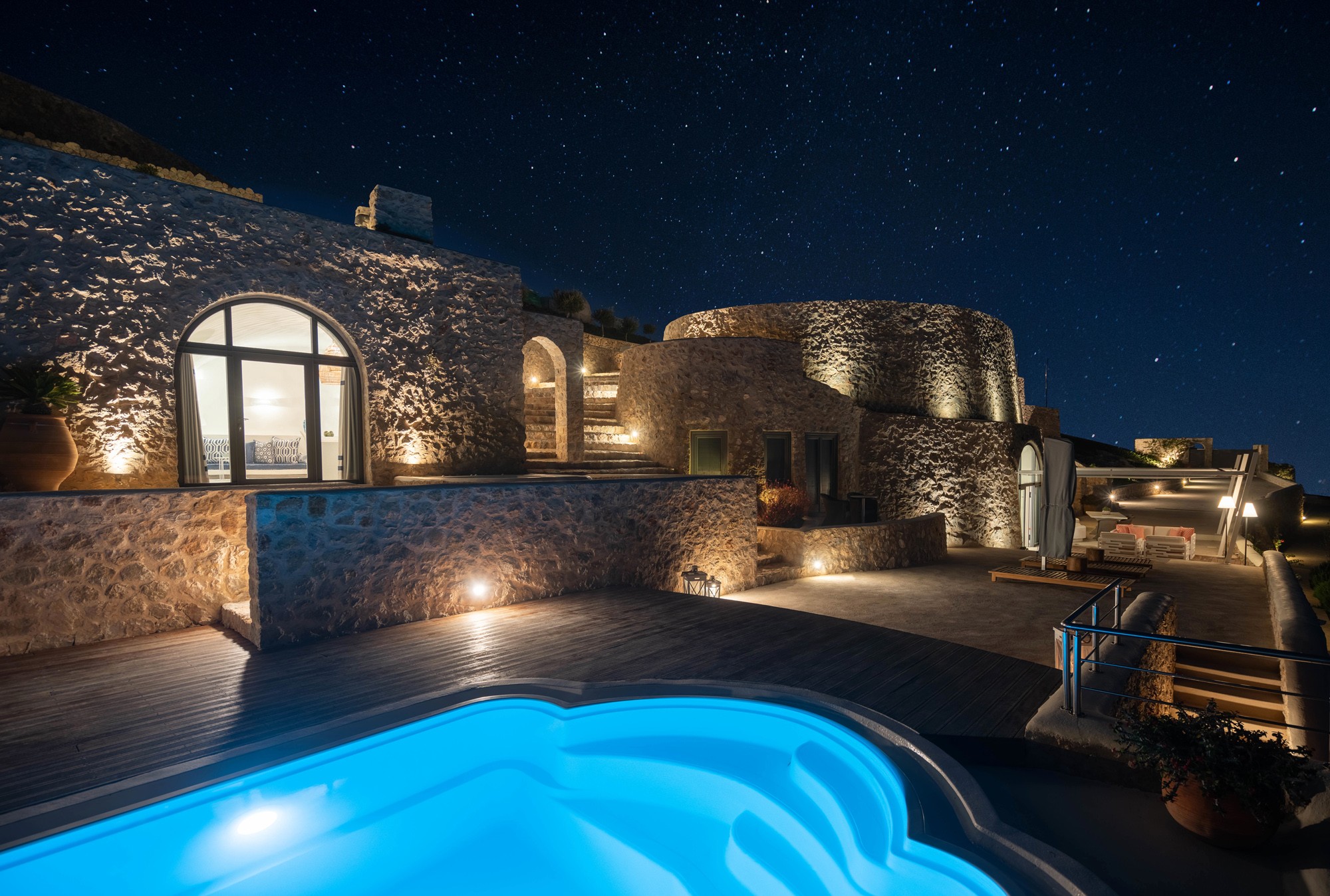 5 bed/5 bath, up to 10 guests, overlooking the Aegean from the hillside of Pyrgos
Fresh and flavored with local ingredients, Greek food is in its own category. Plus, with some of the most spectacular views we've ever seen, it's never a bad time to slow down and enjoy your surroundings with a delicious Greek meal.
Greek Food & Wine Tasting: Join your private guide to discover some of the best dining spots on the island. No matter what you're craving, you'll top off delicious cuisine with a curated wine tasting.
In-Villa Cooking Class: What better way to remember your vacation than with delicious meals you can recreate at home? You'll impress all your friends with authentic Greek dishes you perfect in your private cooking lesson.