Where to Next?
Not sure where to go on your next vacation? Choose any of these five incredible destinations to experience a villa vacation unlike any other.
2021-01-05
Not sure where to go on your next vacation? Well, you may want to explore one of these five destinations. Ranging from dreamy beach getaways to action-packed escapes, these locales are ideal for taking your next villa trip to the next level.
1. Florida
Florida is without a doubt ideal for family getaways. But, did you know it is one of the top villa vacation destinations in the United States? Featuring beautiful beachfront bungalows in the Panhandle, state-of-the-art Orlando villas, and the ideal urban oasis in Miami, a Florida villa is sure to give you an unforgettable getaway. From themed bedrooms, game rooms, and access to activities (think beaches, theme parks, shopping, dining, and more), your Florida villa will be a destination among itself. See all Florida villas >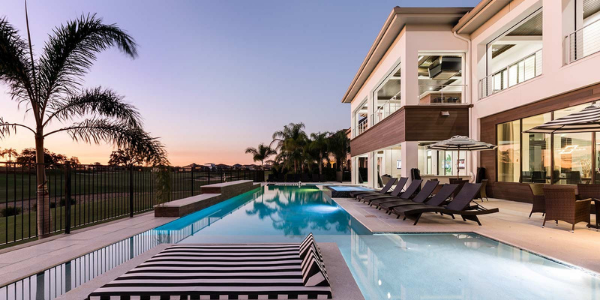 Tranquility at Reunion Resort, Orlando, Florida, 12 Bedrooms, 13.5 Bathrooms, Up to 28 Guests
2. Jamaica

Jamaica is repeatedly hailed as one of the Caribbean's most popular destinations – and for good reason. Sightseers will adventure up to 600-foot-high Dunn's River Falls, coffee lovers will enjoy home-grown grounds from the famous Blue Hills, and sun-seekers will take advantage of breathtaking beaches. And, our world-class villas in Jamaica encompass the very best of the island. Almost all of our villas in Jamaica come with villa staff; ensuring everything you need or want is within reach with our impeccable service. See all Jamaica villas >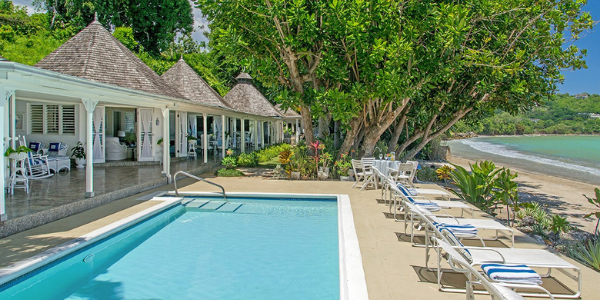 Serenity on the Beach, Jamaica, 4 Bedrooms, 4 Bathrooms, Up to 8 Guests
3. St. Martin

Divided into two sides (one French, one Dutch), the island of St. Martin offers two sets of different attractions…though, with just 37 square miles to share, it's easy to see them all. And, regardless of which side you stay on, beautiful beaches, excellent snorkeling, and deep-sea fishing are yours to experience. Even better? Villas on both sides of the island feature ultimate tropical luxuries such as clifftop ocean views, direct beach access, and large private pools. See all St. Martin villas >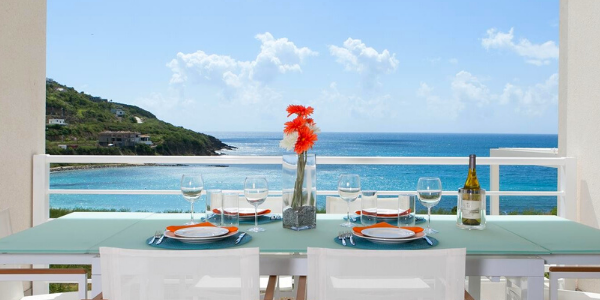 Amaya, St. Martin, 3 Bedrooms, 3 Bathrooms, Up to 6 Guests
4. Mexico

For many, sunshine, seas, and luxury amenities are an absolute must for any great vacation, and Mexico offers all that and more. With its rich and diverse cultural history, world-class cities, top-notch beaches, and natural wonders, Mexico is a must-see for anyone looking for a true adventure. From Los Cabos to Puerto Vallarta, Riviera Maya, and beyond, the options and opportunities for adventure in Mexico are endless. See all Mexico villas >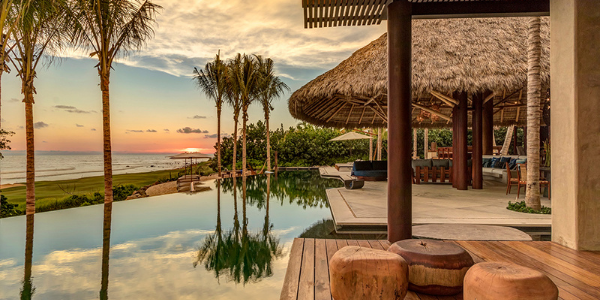 Casa Koko, Punta Mita, 9 Bedrooms, 8 Bathrooms, Up to 22 Guests
5. Montana

Searching for endless views, wide-open skies, and a chance to get outdoors, look no further than Montana. Reconnect with nature on a backcountry hike or walk through the widespread wildflowers, or, activate your adrenaline with whitewater experiences and more than 5,800 acres of skiable terrain. With an abundance of mountain views, our Big Sky villas are the ideal way to return to your home-away-from-home after a picture-perfect day outdoors. See all Montana villas >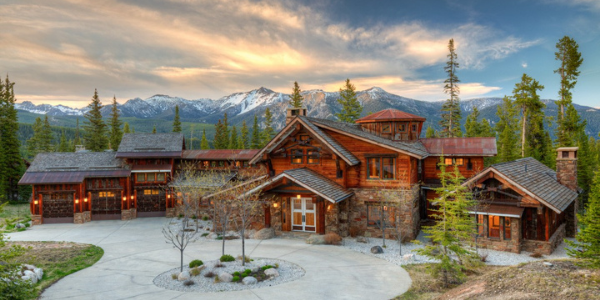 Bear Den Lodge, Big Sky, Montana, 4 Bedrooms, 3.5 Bathrooms, Up to 8 Guests
Still unsure of where to explore next? Take a look at all the destinations in our portfolio or contact a villa specialist to learn more.